If you are using an android phone, you must have to know about this thing. When someone has stolen or maybe you lost your phone in somewhere, what you do? Meanwhile, It can be lost in a public place, on train, bus, office or in your home and anywhere we didn't think.
Many smartphones companies give you an application named like "Find my device" in your phone as a system app. If you are using an Apple iPhone you can see it in apps list named as "Find my iPhone".
On Android, Google gives you many options to find your phone easily. If you're using a device running Android 4.0 Ice Cream Sandwich or later, you'll be able to install Find My Device, but you have to remember your phone must be installed the Find My Device app via Google Play Store.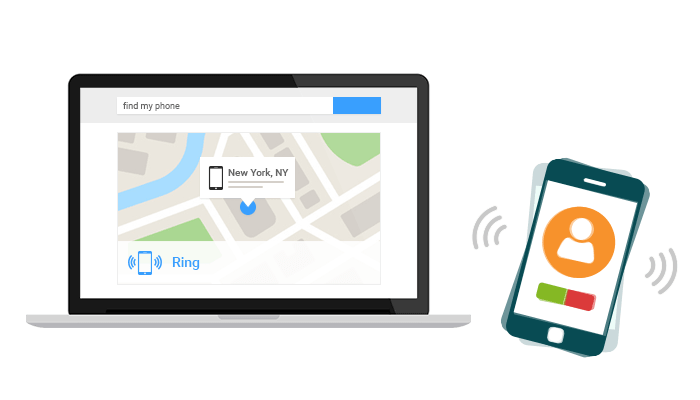 How To Find Your Phone Via Google Search
Yes, It's possible and easy to do with any device or any web browser.
First go to, Google.com and sign in to the same google account as your phone already signed in.
After that, back to google homepage and type "find my phone" on the search bar and hit enter.
Finally, Google will be connecting to your phone and it will show the phone's location and the Ring option and some security option as a search result.
How To Locate Your Phone Over The Internet
Using any device go to Find My Device Website.
Sign in to your Google account already signed in on your mobile phone.
Then you will be logged to find my device web page.
On this page, you can locate your phone on the google maps and Ring, Erase or Secure the device with simple clicks. The main thing is you can find your phone's IMEI (International Mobile Equipment Identity) Number by clicking on info icon in the top of the navigation bar.
If you're not able to find your phone or if it says that the device is unavailable or couldn't find, it is likely that the location services are disabled.